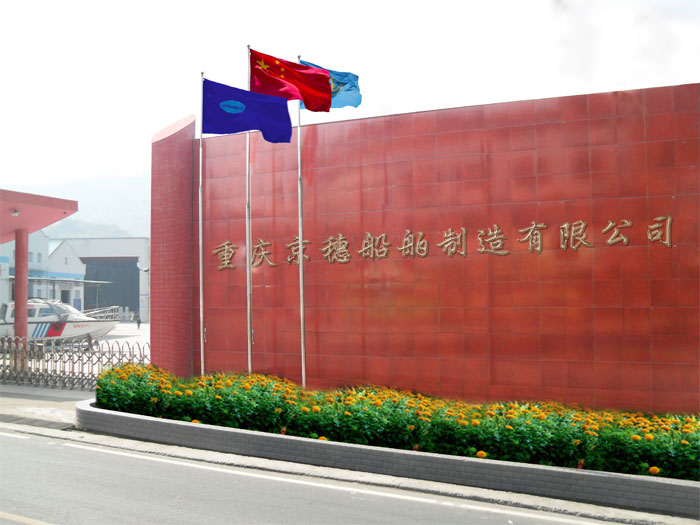 JINGSUI group company (JINGSUI YACHT) is the biggest one in managing FRP yacht, import marine engines and on water equipments in mainland of china. JINGSUI group was established in 1985. JINGSUI YACHT is the most powerful dealer of marine engines in mainland of china. In early 2000s, we got the sloe agent of ULTRAFLEX steering system in mainland of china. Since now, more than 20 branches were opened all trough china.
  There are three factories of the JINGSUI YACHT, Chongqing jingsui cruise manufacturing co,.ltd, Beijing Jinggang boat building co,.ltd and zhuhai xiongda yacht building co.,ltd.
  We have rich experience in yacht building and technologies; we have the senior experts as chief engineer, the famous speed boats professor as the advisor, the Japanese shipbuilder as the technical backing in the factories.
  We have 300 professional workers and dozens of technical key members. The top grand product line was emulated from overseas shipbuilding field. The working equipments were leading place in domestic.
  We got the certificate of ISO9001:2000 management system by CCS in 2006, qualification in designing and building fishery vessel by China Ministry of Agriculture in 2007, CE certifies obtained by DNV in 2007.
  All products were fully independent design, development and building. The 6 series more than 40 kinds of products no only sale overseas but also popular in domestic market. We believe that the JINGSUI YACHT will be a new brand in "made in china".
  Chongqing Jingsui Cruise Manufacturing Co.,Ltd
  Address:No.2 of Gaoliang Road,Gaoliang Town,
  Wanzhou District,Chongqing,China 404042
  TEl: +86-(0) 23-5830 4118 18996579907
  Fax: +86-(0) 23-5833 0809
  Email:chongqing@jingsui.com